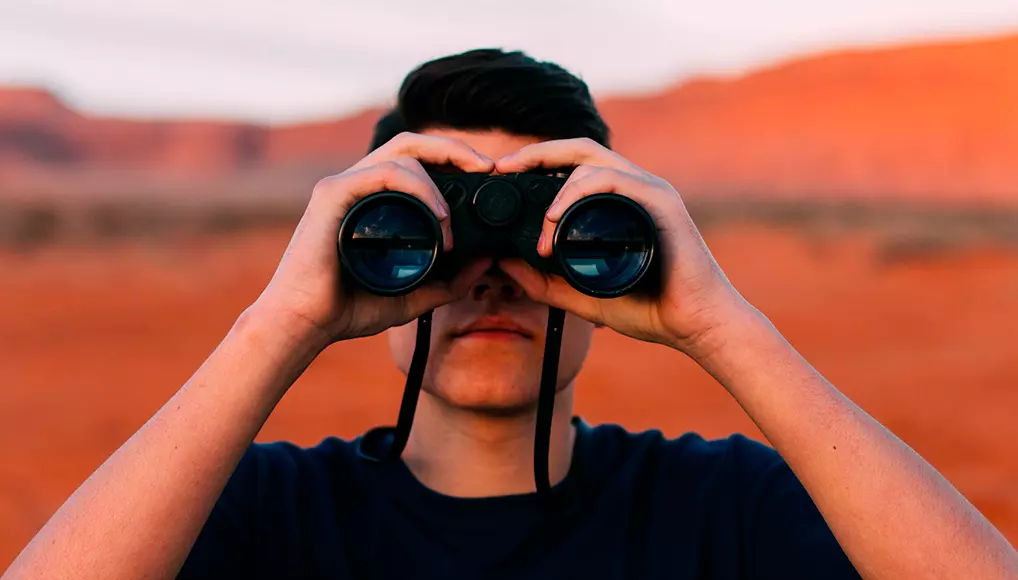 Sales Prospecting: 5 Steps to Boost Performance
Research from the Sales Management Association shows using a structured sales process can provide a 16% increase in performance and a 30% increase in profits.
I found the easiest place to start implementing structure in the sales process is at the top of the funnel, where sales prospecting takes place. Sales prospecting is the precursor to lead generation; the purpose is to find the right people to feed into your lead generation sequence. In this article, I'll share the five-step sales prospecting process that helped me go from 2 sales appointments a week to 14.
Step 1: Identify the people who are most likely to convert
The easiest way to understand what type of people resonate with your offering and therefore are most likely to convert into customers is to profile your current customers. HubSpot experts have done a nice job of explaining how to develop an ideal customer profile (ICP); in short, they say, look for common characteristics among your top customers.
To begin, look at basic characteristics, such as their industries, job titles, and locations. To segment your customer base, or to build deeper profiles, look for common characteristics among customers' social media groups, technologies used (e.g. salesforce), and skill sets. LinkedIn is a great tool for this endeavor; typically it will give you all the basic information. Another great tool which can help you uncover which technologies your customers are using is builtwith.com. Simply feed it your customers' website URL and it will list the different technologies being used like salesforce, mail chimp, or ruby on rails. Once you find the common characteristics among your current customers you have a first draft ICP. You can use this as tool to determine who makes it into your sales funnel and which people to prioritize your sales efforts on.
Step 2: Identify trigger events
A trigger event is some bit of information that indicates a timely need for your product or service. A common example is a job posting with duties which your product or service performs. Another example is a news article that gives insight into a company's needs. Whatever form they come in, using trigger events allows you to prioritize potential customers who have the most immediate need for your product or service.
With a bit of research, you can locate the online sites and social media platforms that provide trigger events relevant to your target audience. For example, if you were targeting technology startups, you could browse sites like LinkedIn, Google News, TechCrunch, and AngelList. These sites provide updates indicating whether a company or person has a timely need for a variety of products or services
Step 3: Use prequalification to focus your resources on top prospects
An easy way to lower your sales costs is to prevent low-quality prospects from entering your sales funnel in the first place.
To prequalify customers, create a set of requirements you can validate online without having to contact the prospect. Trying to schedule a call with a stranger can be a time-intensive task, so the more unqualified prospects you can weed out, before picking up the phone, the better. To do this, create a checklist that indicates whether you believe your prospect is qualified or unqualified. For example, you could ask:
Does this company have at least [xyz] people in the [xyz] department?
Has this company received funding?
Is this person the most senior decision-maker connected to keyword?
Does this company use [xyz] technology?
Does this person's LinkedIn profile indicate proficiency in [xyz]?
Step 4: Use customer relationship management software to record prospects and profiles
To make sure your work doesn't go to waste, record the information you've captured in customer relationship management software (CRM). A good CRM has too many benefits to list, but the most critical are: analytics, duplicate prevention, and automation. Personally, I use Hubspot CRM because of its design, ease of use, and amazing customer support. A few other good options for advanced CRM users include Contactually and Salesforce.
Whichever CRM you choose, consider removing all buttons, input fields, and nifty doo-dads, unless they are necessary to complete some aspect of your sales process. Removing these extras may be helpful because as humans, the more options we have, the slower we go, and the more mistakes we make.
Step 5: Enrich prospects with data
After you've recorded information within a CRM, you can enrich it with other pertinent details. You may choose to add:
Contact details
Relevant social media accounts
Source: Where did you find this prospect?
Status (uncontacted, conversation started, demo-ready, etc.)
Lifecycle stage (subscriber, lead, sales-ready, etc.)
The Impact: Lead generation primed for success
If you go through all five steps, you will have a CRM full of prequalified prospects that are enriched with data, which is exactly what you need for a successful lead-generation campaign.